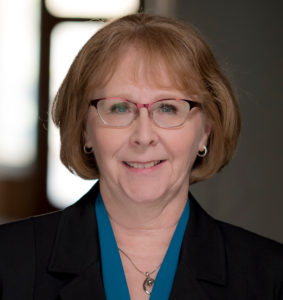 Oshkosh Door Company, an industry leader in door manufacturing located in Oshkosh, Wisconsin, announced Julie Holcomb, SPHR, SHRM-SCP, has joined the company as Human Resource Manager.
The addition of Holcomb is an investment in Oshkosh Door's organizational capabilities. In her role, Holcomb will be a key part of the leadership team focused on onboarding, training and creating a culture of exceptional quality, in addition to managing the daily human resource function.
"I believe that ultimately, we are in the people business," said President Chris Calawerts. "So we need to put people first. The way we hire, the way we train, the way we develop people, the way we treat one another—investing in our people is the best way to ensure the ultimate in quality craftsmanship and doors for our customers. Bringing Julie on board is an important step toward building our people-centered future."
Holcomb was most recently the Human Resource Director with Alliance Industries, Inc., in Menasha, Wisconsin. She has 25 years of human resource leadership experience with manufacturers and corporations in the Fox Valley.
Holcomb earned her Bachelor's degree in business administration from the University of Wisconsin-Platteville and her MBA from the University of Wisconsin-Oshkosh. She is a member of the Fox Valley Society for Human Resource Management.
About Oshkosh Door
Oshkosh Door Company dates to 1853, shortly before the Civil War, when the City of Oshkosh was just forming. Edward Paine and his sons moved their saw mill from New York to establish The Paine Lumber Company which in short time dominated the millwork industry. Today, the company's ten-acre campus remains in Oshkosh, Wisconsin, where all the door manufacturing takes place. The company specializes in quick delivery of custom architectural wood doors that can be found in commercial applications worldwide. The company employs 130 people. To learn more about Oshkosh Door, visit www.oshkoshdoor.com.