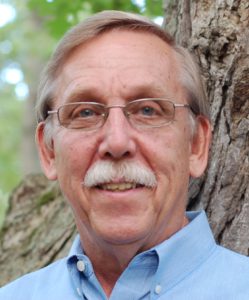 From the primitive days of using animal skin or woven sticks and vines to the reinforced and environmentally secure materials used today, mankind has relied on doors. They have evolved over time to meet our needs.
In the December 2017 issue of Doors + Hardware magazine, Oshkosh Door Company Vice President of Business Development Merle Visser provides an insightful history lesson on the centuries-old customization of doors.
"Customizing doors isn't a new concept, but the difference is, today, virtually every door is custom made to an owner's exact specifications," Visser explains in the article. "These include the type of core, facing material, finish color and functionality, right down to every last detail of the hardware preps, vision kits and glass to be installed."
Read Visser's article here.
Oshkosh Door has been a pioneer in door customization over the last three centuries since its formation as The Paine Lumber Company in Oshkosh in 1853. As Visser notes in the article, 50 percent of the wood doors produced in the United States in the late 1800s came from Wisconsin. An abundance of white pine forests and rivers to transport logs in Northeastern Wisconsin made the region attractive to sash and door manufacturers, and Paine Lumber was the nation's largest door producer at the time.
"We are proud of our heritage for crafting and distributing the very best in customized doors," said Oshkosh Door President Chris Calawerts. "We have skillfully aligned our manufacturing techniques with the changes in customer needs for their doors the last 150-plus years, all done with an unwavering commitment to protect and improve lives with each door that is made with Wisconsin pride."
About Oshkosh Door
Oshkosh Door Company dates to 1853, shortly before the Civil War, when the city of Oshkosh, Wisconsin, was just forming. Edward Paine and his sons moved their sawmill from New York to establish The Paine Lumber Company, which, in short time, dominated the millwork industry. Today, the company's 10-acre campus remains in Oshkosh, where all the door manufacturing takes place. The company specializes in quick delivery of custom architectural wood doors that can be found in commercial applications worldwide. The company employs 130 people. To learn more about Oshkosh Door Company, visit oshkoshdoor.com.