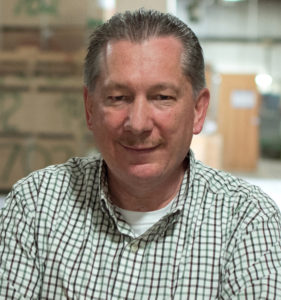 Oshkosh Door Company, an industry leader in architectural wood door manufacturing, announced Mark Westemeier has joined the company as Director of Operations.
Westemeier brings over 25 years of experience as a manager and director in manufacturing as he becomes a key part of Oshkosh Door's leadership team. In his role, Westemeier will manage all aspects of the company's manufacturing operations, including logistics, maintenance and engineering, with a focus on growing production capacity.
"Mark is the right person for the job. His leadership style will be a complement to our people-centered organization," President Chris Calawerts said. "Mark's extensive background in management, directing employees and delivering results is just what we need to grow our operation for the future."
Westemeier was most recently the Manufacturing Manager since 2013 with Arrowhead Conveyor Corporation, an Oshkosh, Wisconsin, supplier of food and beverage conveyance equipment to multinational companies around the world. Before that, he worked in various leadership positions for 22 years with RB Royal Industries, Inc., in Fond du Lac, Wisconsin.
Westemeier earned his associate degree from the University of Wisconsin-Fond du Lac and his bachelor's degree in Operations Management and Marketing from the University of Wisconsin-Oshkosh. He is a member of the American Production & Inventory Control Society (APICS) and the American Society for Quality (ASQ).
About Oshkosh Door
Oshkosh Door Company dates to 1853, shortly before the Civil War, when the City of Oshkosh was just forming. Edward Paine and his sons moved their sawmill from New York to establish The Paine Lumber Company, which, in short time, dominated the millwork industry. Today, the company's 10-acre campus remains in Oshkosh, Wisconsin, where all the door manufacturing takes place. The company specializes in quick delivery of custom architectural wood doors that can be found in commercial applications worldwide. The company employs 130 people. To learn more about Oshkosh Door Company, visit oshkoshdoor.com.