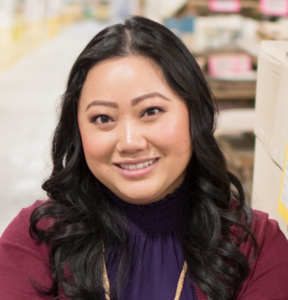 Oshkosh Door, an industry leader in door manufacturing located in Oshkosh, Wis.,
announced that Seng Vang has joined the company as a Human Resource Coordinator.
Vang has experience in all aspects of human resources, having worked for staffing and employment agencies for more than five years. In these prior roles, she assisted large local manufacturers with hiring, bringing new employees on board, processing payroll and more.
"As we continue to grow at Oshkosh Door, it will be our people—motivating them, training them and providing them with personal opportunity—that will lead to our success," said Oshkosh Door President Chris Calawerts. "We're a people-centered organization, and I think Seng's energy and talents in our Human Resource area will help make that even more apparent."
Vang is a graduate of Rasmussen College with a bachelor's degree in Human Resources and Organizational Leadership. She also holds an associate's degree in Applied Science of Human Resources from Fox Valley Technical College in Appleton.
Vang resides in Oshkosh.
About Oshkosh Door
Oshkosh Door Company dates to 1853, shortly before the Civil War, when the City of Oshkosh was just forming. Edward Paine and his sons moved their saw mill from New York to establish The Paine Lumber Company which in short time dominated the millwork industry. Today, the company's ten-acre campus remains in Oshkosh, Wisconsin, where all the door manufacturing takes place. The company specializes in quick delivery of custom architectural wood doors that can be found in commercial applications worldwide. The company employs 130 people. To learn more about Oshkosh Door, visit www.oshkoshdoor.com. You can also find Oshkosh Door on Facebook, LinkedIn and Twitter.